Remove crow's feet in Palma de Mallorca
We all know what we mean when we talk about the famous crow's feet, they are wrinkles of expression which are created around the eyes as a result of the movement of the orbicular muscle. They are very common among cheerful people who laugh or smile a lot and among people with clear eyes who frown a lot, because clarity bothers them more than the rest. But the truth is that sooner or later we will all have crow's feet, and this is not a bad thing; they are part of our history, they should simply correspond with our age and our state of mind.
If you feel that they are too obvious and they attract attention more than they should, it is time to treat them. Their treatment is very simple and quick and the results are among the best there are in the field of Aesthetic Medicine.
Treatment of crow's feet
Usually in Clínica Áureo we treat them with botulinum toxin (Botox) using the necessary dose to dissimulate the wrinkles without actually paralysing the muscle, so that the result is beautiful and natural at the same time. With this treatment we are able to restore youth to the faces of our patients.
• It is not painful
• It does not require anesthesia and the treatment length is short.
• You can immediately go back to normal activities.
• There is a possibility that a small bruise may appear from the injection.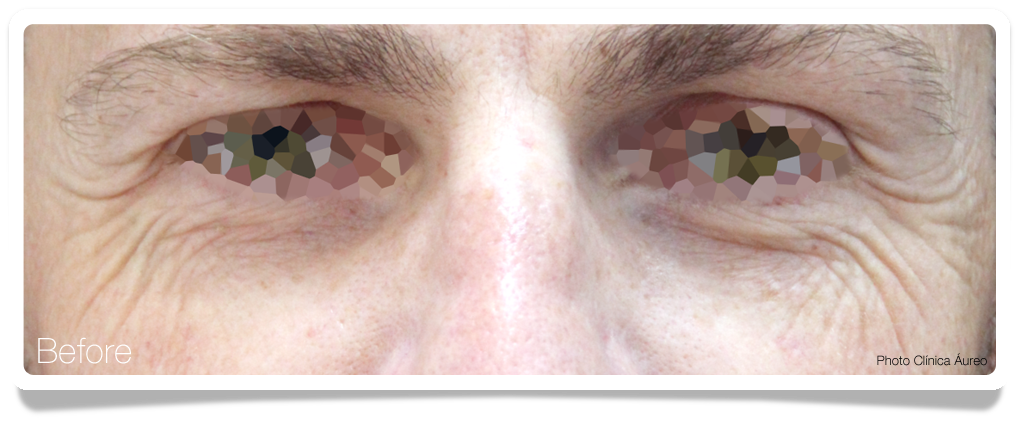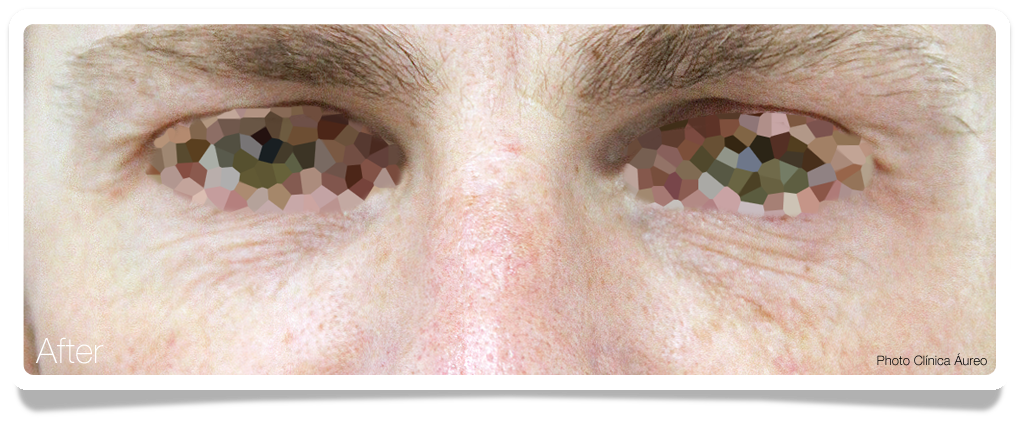 Duration of treatment
Botox is not forever. Its effects can last from 3 to 4 months, and it is possible that in 5 or 6 months it will disappear. This does not mean that wrinkles come back like that all of a sudden. The good thing about this treatment is that it will slow down the appearance of new wrinkles and in the event that you don't like looking at yourself in the mirror you can always repeat it, provided that the doctor approves it and considers it necessary.
Other treatments
In cases where crow's feet are more subtle we can also use other methods such as fillers, PDO threads, peels, lasers, etc. These treatments are slower but may be the most appropriate according to the condition and personal circumstances of each patient. Hence, before proceeding it is very important to evaluate the patient to recommend the best procedure.
If you still have questions or need more information do not hesitate, call us or send us an email to make an appointment. We remind you that the first appointment is completely free.
Well you know, if you want to get rid of crow's feet and you're in Palma de Mallorca... Visit us!
More results