Last Friday, October 2nd, we received in Clínica Áureo the basketball team of the Liga Femenina 2, Clínica Áureo Sant Josep. For those of you who still don't know and wonder why, we will tell you why.
A few months ago we were presented with the opportunity to sponsor this basketball team recently promoted to the Liga Femenina 2 (second category of Spanish women's basketball). Without hesitation, after reaching an agreement with the club's management, we were delighted to join this new adventure, as this sponsorship fulfils the values that Clínica Áureo, as a socially responsible entity, wants to promote.
Firstly, because it is SPORT, an activity that we, as a company dedicated to health, wellbeing and beauty, encourage and continually recommend to our patients.
Secondly, because it is WOMEN'S sport, and in some way we believe that we will do our bit to help achieve the longed-for equality of conditions, means and impact with men's sport, which obviously still does not exist, but in which much progress has been made in recent years.
Why basketball and CB Sant Josep? Basketball because for 30 years it was the passion of our manager, Toni Jiménez, and Sant Josep because our medical director and founder, Dr. Cristina Núñez, was a student of this school of which she is very proud.
In short, the stars aligned and here we are, super proud and grateful to be able to participate in this exciting project.
Now, CB Sant Josep and Clínica Áureo form a beautiful team. We encourage you to support these girls so that they can achieve their goals in the #LF2.
Thank you very much and go for it Clínica Áureo Sant Josep!!!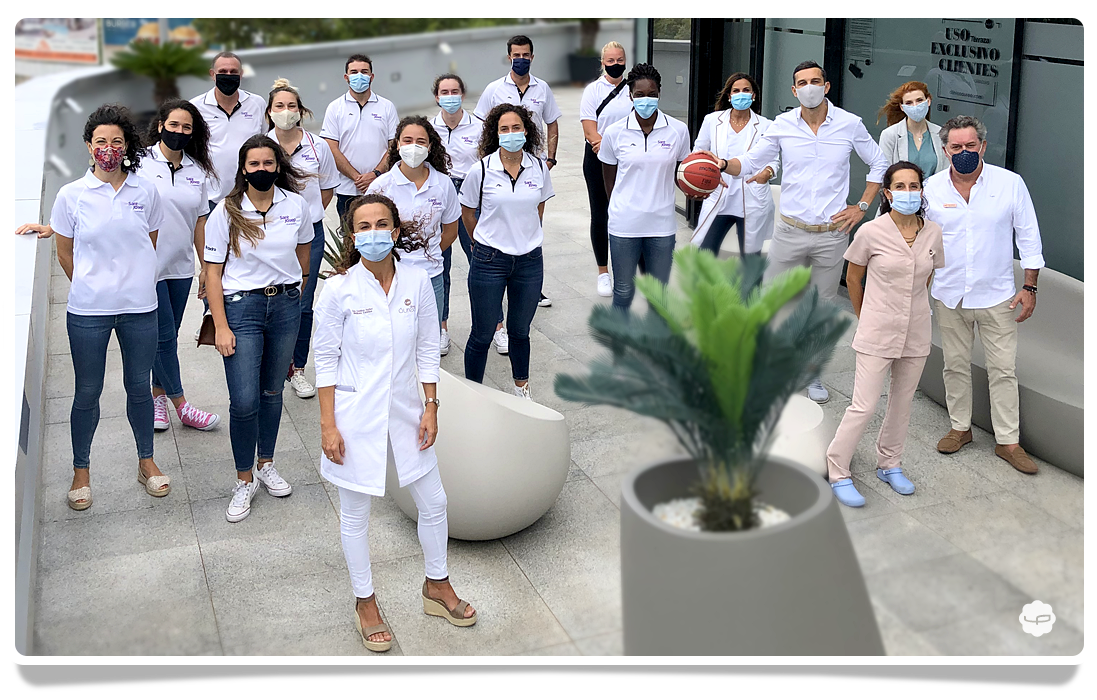 Clínica Áureo, Octuber 2, 2020